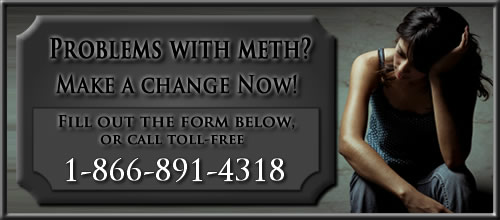 Meth Trafficking
Domestically, meth trafficking is done by a wide array of organizations that vary greatly in size, structure, and degree of sophistication - from small, local independent groups that operate on a limited scale to large organizations that control all aspects of the traffic. Intelligence indicates that many of the newly established distribution networks around the country are being supplied by sources in California that receive methamphetamine and ephedrine.
Methamphetamine is also increasingly available in portions of the South and eastern United States, especially Georgia and Florida. Clandestine laboratories in California and Mexico are the primary sources of supply for methamphetamine available in the United States. Over the last decade, the meth trafficking and abuse situation in the United States changed dramatically. In 1994, ethnic Mexican drug trafficking organizations operating "super labs" (laboratories capable of producing in excess of 10 pounds of methamphetamine in one 24-hour production cycle) based in Mexico and in California began to take control of the production and distribution of methamphetamine domestically.
In the past, independent laboratory operators, including outlaw motorcycle gangs, previously maintained control of both meth trafficking and production within the United States. These outlaw motorcycle gangs continue to operate today on a lesser scale. The entry of ethnic Mexican meth trafficking truly began in the mid-1990's and resulted in a significant increase in the supply of the drug. Mexican criminal organizations, based in Mexico and California, provided high-purity, low-cost methamphetamine to cities in the Midwest and West with Mexican populations.
In addition, there are organizations involved solely in chemical acquisition. Organized crime drug groups operating from Mexico control meth trafficking in many areas of the West and Southwest. For example, these groups operating from Mexico have been identified as operating in areas of the Denver, Houston, Phoenix, Seattle, and St. Louis Field Divisions, beyond their strongholds in California and Mexico. Recent intelligence indicates that traffickers from Mexico are supplying Asian organizations/gangs on the West Coast and Hawaii with ephedrine and methamphetamine for the manufacture of ice.
Nationwide networks organized for meth trafficking, now provide ton quantities of pseudoephedrine tablet products to the market in California and to distributors in other states. They latter divert the product to local methamphetamine laboratories. Small-scale lab operators commonly buy over-the-counter pseudoephedrine products in small amounts from legitimate retailers. Recent reporting indicates that Canadian companies are a major source of supply for pseudoephedrine destined for U.S. laboratories because of minimal chemical controls in Canada.
What are the federal penalties for meth trafficking?
The basic, mandatory minimum sentences under federal law are:
10 grams (pure) = 5 years in prison
100 grams (pure) = 10 years in prison
What is the Comprehensive Methamphetamine Control Act of 1996?
This federal legislation takes significant steps toward preventing meth from becoming the next crisis in drug abuse. The bill:
Permits the domestic seizure and forfeiture of meth precursor chemicals.
Directs the Attorney General to coordinate international drug enforcement efforts to interdict such chemicals.
Increases penalties for the possession of equipment used to make controlled substances, and for meth trafficking and trafficking of certain precursor chemicals used in making meth.
Requires an interagency task force to develop and implement prevention, education and meth treatment strategies.